Evidence Plays An Important Role In Bradenton Car Accident Claims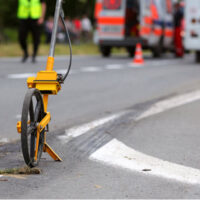 Car accident injuries in Bradenton can leave you facing tens of thousands of dollars in medical expenses. They can also prevent you from working or performing certain types of tasks on your job for months after. When the negligence of other drivers is to blame, you have the right to hold them accountable. Damages you collect in a car accident claim can play an important role in your recovery. Find out the common types of evidence that will help support your case.
Evidence To Gather After A Car Accident In Bradenton 
Thousands of motorists are injured each year due to car accidents in Bradenton. In the majority of cases, speeding, running red lights, tailgating, and other reckless behavior on the part of other motorists is to blame. Under the Florida Statutes, you have the right to hold them liable for the losses you suffer.
To protect your rights in filing a car accident claim, it is important to gather evidence at the scene. If possible, this should include:
Accident reports: Notify the police immediately when a crash happens so an accident report can be filed. It contains vital information, such as where and when it happened, the drivers involved, and any details the officer observed at the scene.
Contact information for witnesses: If there are any witnesses, get their names and contact numbers. Our Bradenton car accident attorney can follow up with them later to get a complete statement.
Photos or videos at the scene: If you are able, use your cellphone to take photos or videos of the damage to your vehicle, your injuries, and the surrounding area.
Statements from medical providers: Go to the emergency room or visit your doctor as soon as possible. Make note of the people involved in your care and keep copies of all statements from your visit.
Evidence Our Bradenton Car Accident Attorney Can Gather On Your Behalf
In the days following your crash, reach out to our Bradenton car accident attorney. We can gather additional evidence to use in negotiating with insurers or in filing a car accident lawsuit through the Manatee County Court. This includes:
Surveillance footage, such as from nearby stores or traffic cameras showing how the accident happened.
In-depth witness statements, from people who otherwise may be reluctant to get involved
Copies of all medical records, which often prove challenging for the average person to obtain on their own but provide important evidence in your case.
Expert witness testimony, such as from accident reconstruction and medical experts. They can provide more detailed information about the causes of your crash and the impact of your injuries. 
Request A Consultation With Our Bradenton Car Accident Attorney Today 
It is important to act quickly in the aftermath of a car accident. For help in gathering the evidence needed to support your claim, call or contact the Law Office of Steven G. Lavely online and request a consultation with our Bradenton car accident attorney today.