DUI Car Accidents: Avoid The Tendency To Overindulge Thanksgiving Weekend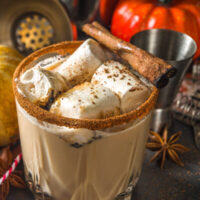 Thanksgiving heralds the start of the winter holiday season and typically focuses on food and fun gatherings with family and friends. However, alcohol frequently ends up taking center stage at these events and the results can be disastrous. Our Bradenton car accident lawyer explains more about the risks of overindulging and the precautions you can take to keep everyone safe throughout the long weekend.
Drunk Driving Accidents Over Thanksgiving
There is nothing wrong with having a few drinks with family and friends. However, be aware that any amount of alcohol in your system impacts your driving abilities and makes car accidents in Bradenton more likely to happen. With the holiday season right around the corner, it is important to keep in mind the risks.
Thanksgiving kicks off the celebrations and alcohol often plays a major role in gatherings. Unfortunately, car accident rates generally spike as a result. According to the Florida Department of Highway Safety and Motor Vehicles (FLHSMV),  more than 10,000 crashes and collisions occur over the course of the weekend, many of which can be attributed to drunk driving. Times when motorists are most at risk:
Driving to visit family or friends in the days before the holiday;
At pre-Thanksgiving gatherings Wednesday night, known as 'blackout Wednesday' or 'drinksgiving';
The night of the holiday, when people are traveling home from celebrations;
At all times throughout the weekend, when roads are congested with both shoppers and travelers.
Precautions To Prevent DUI-Related Car Accidents This Thanksgiving
The National Safety Council (NSC) urges all motorists to use caution during Thanksgiving weekend. Each year, over 500 people end up being killed in car accidents, and more than 20 percent can be attributed to drunk driving. To prevent these types of crashes from impacting you or a loved one, follow these tips:
Avoid getting behind the wheel if you have any amount of alcohol in your system;
If you are going out and intend on drinking, make plans in advance for how to get home;
Keep an eye on friends or family and take their keys if they have had too much to drink;
Refrain from having all holiday activities center around alcohol;
If you are having guests in your home, avoid overserving;
If one of your guests appears intoxicated, call them a cab or let them sleep on your couch. 
Injured In A DUI-Related Car Accident? Contact Our Bradenton Car Accident Lawyer For Help
Even minor amounts of alcohol can have major impacts on your driving abilities and increase your risk of car accidents in Bradenton. Taking a few simple precautions can help keep you and those you love safe.
In the event you are injured due to the reckless actions of an impaired driver, reach out to the Law Office of Steven G. Lavely for help. While you focus on your recovery, you can count on us to hold those at fault accountable. Call or contact our Bradenton car accident lawyer online to request a consultation today.
flhsmv.gov/2020/11/20/give-your-loved-ones-an-extra-reason-to-be-grateful-this-thanksgiving-buckle-up/
injuryfacts.nsc.org/motor-vehicle/holidays/thanksgiving-day/