Drive Sober Or Get Pulled Over: Preventing Drunk Driving Car Accidents In Bradenton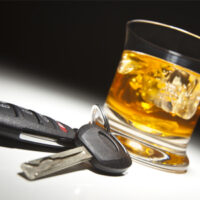 By now, most people are well aware of the dangers posed by drinking and driving. Despite this knowledge and the heavy penalties for infractions, DUI-related car accidents continue to be a major problem in Florida and across the country. A nationwide campaign being conducted throughout the month of August continues to raise public awareness while increasing law enforcement efforts at drunk driving car accidents before they happen.
Drunk Driving In Florida
Florida has one of the highest drunk driving rates in the country. This is despite criminal penalties which include heavy fines and court costs, mandatory counseling and community service, driver's license suspension, and potentially lengthy jail sentences, According to the Centers for Disease Control and Prevention (CDC), as many as 1,000 people are killed throughout the state in drunk driving car accidents each year, while tens of thousands of others suffer serious personal injuries.
For drivers in Bradenton, it is important to be aware of the risks. Even having one or two alcoholic beverages can negatively affect your driving abilities. Common impacts that are likely to result and increase car accident risks include:
Lack of coordination: This makes it harder to multiple driving tasks that are often required, such as turning the steering wheel while applying the brakes;
Reduced response times: This makes you less likely to respond to unexpected emergencies and sudden changes in traffic, road, or weather conditions;
Impaired vision: Blurred vision, double vision, and increased sensitivity to glare are all common;
Impaired judgment: This makes you more likely to engage in dangerous driving behaviors, such as tailgating, speeding, and running red lights.
Drive Sober or Get Pulled Over
Throughout the month of August, the National Highway Traffic Safety Administration (NHTSA) will be promoting its Drive Sober or Get Pulled over public safety campaign. By partnering with local law enforcement officials while utilizing social media and other types of advertising, the goal is to raise awareness of the dangers and reduce the number of drunk driving accidents on the road. Steps you can take to protect yourself include:
If you plan on going out and having a few drinks, make other arrangements to get home.
If you have friends over and serve alcohol, either insist they take or spend the night on your couch or in a spare room.
When on the road, be particularly alert for drunk driving on nights and on weekends.
Know the signs that indicate drunk driving, such as swerving, going either above or below the speed limit, and driving without headlights.
If you suspect a drunk driver, make note of their license plate number, pull over to a safe location, and notify police.
If you are the victim in a drunk driving accident, get legal help right away.
Let Us Help You Today
At the Law Office of Steven G. Lavely, we hold drunk drivers accountable when their actions leave you suffering serious personal injuries. To discuss your options in filing a claim, call or contact our Bradenton car accident attorney and request a consultation today.
Resource:
cdc.gov/motorvehiclesafety/pdf/impaired_driving/Drunk_Driving_in_FL.pdf
https://www.lavelylaw.com/distracted-driving-and-car-accident-risks/