Deciding to Take Your Car Accident Claim to Court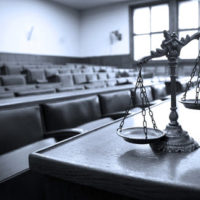 For drivers and passengers injured as the result of car accidents in which another driver is to blame, the first response generally is to seek compensation through a car accident insurance settlement. Unfortunately, dealing with insurance companies proves to be challenging for many people, as they often attempt to save money by denying or downplaying claims. As a board certified trial attorney, our Bradenton car accident lawyer can guide you in your options, helping you get the maximum amount you are entitled to for the damages you suffer. Depending on the circumstances, this may involve the decision to take your claim to court rather than settle.
Dealing With Car Insurance Companies
In the immediate aftermath of any type of crash or collision, the Florida Department of Highway Safety and Motor Vehicles (FLHSMV) advises drivers to notify law enforcement so an accident report can be filed, exchange contact, vehicle, and insurance information with other drivers, and inform your insurance company. While they will generally attempt to go after the at fault driver, they have limited resources and budgets for investigating claims. They also have a profit motive in terms of limiting the amount they offer as part of a settlement, and may even end up denying your claim completely.
When dealing with these companies, even if it is an insurer you have been with for ages, it is important to watch the types of comments you make and to avoid signing any settlements before consulting with an attorney. Even seemingly innocent statements about your car accident can end up being used against you. It is also not uncommon for a settlement to fail to factor in the total amount of medical care you will need or the way your injuries could affect your future health and employment. In these situations, it may be in your best interests to pursue a claim for damages against the at fault driver in court instead.
Defending Your Rights to Compensation In Court
By filing a petition against the at fault driver through the Florida Court system, there are additional types of compensation you may be able to claim in your case. These include:
Current and future medical expenses, including follow up visits, medications and physical rehabilitation;
Lost wages and future losses in earnings or benefits;
Compensation for pain, suffering, and mental anguish due to your accident or injuries;
Punitive damages, meant to punish at fault drivers for conduct that is particularly willful or negligent, such as excessive speeding or driving with a high alcohol content.
While going to court may take longer than simply settling for whatever the insurance company offers, it is often in your best interests. Before making any decision or accepting any settlements, reach out and contact a Bradenton car accident attorney at the Law Office of Steven G. Lavely first. As one of a small number of Florida board-certified civil trial attorneys in our state, we can advise you on the best course of action in your case. Remember: you have only one chance to get the compensation you need to recover in a car accident claim. Call or contact our office online and request a consultation today.
Resource:
flhsmv.gov/ddl/frfaqcrash.html