Deadly Drunk Driving Accident Claims Life of Bradenton Man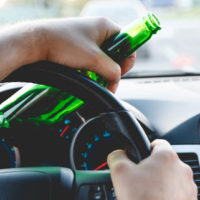 The dangers of drunk driving are well documented, but that does not prevent some drivers from continuing to engage in this potentially deadly behavior. A recent car accident involving a Bradenton man proved deadly after his vehicle was struck by a driver under the influence. These types of tragedies are unfortunately common, leaving surviving loved ones to deal with devastating losses.
Hardee County Drunk Driver Charged After Bradenton Mans Death
Despite repeated warnings and aggressive efforts on the part of law enforcement officials, drunk drivers continue to be a danger to themselves and others on the road. The Bradenton Herald reported on a recent violent and fatal crash that claimed the life of a local man.
On October 29, 2018, a 30-year-old man was driving his 2003 Chevrolet S-10 pickup truck, headed west on State Road 64 near Myakka City. A 21-year-old man Hardee County was heading east in the opposing lane when he lost control of his 2004 Mitsubishi Lancer just past the Verna Bethany Road intersection.
The Hardee County man swerved from his lane and struck the other's Chevy pickup on the left front side, causing it to spin out of control. The force of impact caused the driver of the Chevy to be ejected from the vehicle, which ended up flipping over and landing on top of him. He was pronounced dead at the scene. The Hardee County man, who police say was under the influence at the time of the accident, was booked into Manatee County jail and faces a slew of charges:
Driving under the influence manslaughter;
Driving under the influence causing property damage;
Possession of a controlled substance;
Failing to driving within a single lane.
Deadly Drunk Driving Accidents
While there have been extensive efforts to curb drunk driving on roads in Florida and throughout the nation, these accidents continue to claim tens of thousands of victims each year. According to the non-profit Foundation for Advancing Alcohol Responsibility, close to 40,000 people died as the result of drunk drivers over the course of 2017 alone. Factors that make these accidents so life threatening include:
Greater tendency to occur at high levels of speed;
Slowed reaction times, which can increase the force of impact;
Greater likelihood of head on collisions, as driver swerve out of their own lanes.
For surviving family members, these crashes are devastating. Pressing criminal charges against drunk drivers is a way to hold them accountable while sending a message to others. They can also be held accountable through a wrongful death claim. While no amount of money can make up for the loss of a loved one in a drunk driving accident, this type of claim can provide a sense of justice, while helping to offset funeral costs and ensure the family is provided for in a way the victim would have wanted.
Contact Us Today for Help
If you or your loved ones are impacted by the actions of a drunk driver, the Law Office of Steven G. Lavely, can help you hold them accountable. To request a consultation to discuss your options, contact our Bradenton car accident attorney today.
Resources:
bradenton.com/news/local/article220829500.html
responsibility.org/get-the-facts/research/statistics/drunk-driving-fatalities/