Contributory Fault in Florida Car Accidents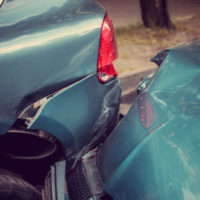 Car accidents tend to be complex events. There are generally numerous factors involved that may have contributed to the accident itself or to the severity of your injuries. In the aftermath, it is crucial to watch what you say and do, particularly when dealing with law enforcement and the insurance company. Admitting any liability is likely to reduce the overall amount of compensation you are entitled to as part of a car accident claim, money you and your loved ones will need during your recovery.
Florida Contributory Fault Laws
When car accidents occur, it is generally the fault of one of the drivers involved. They may have been engaged in dangerous driving behaviors, such as speeding or running a red light, or they may have been driving while distracted or under the influence of alcohol or drugs. In some cases, the other driver may share a portion of the blame. Maybe they were tailgating the person in front of them or had a brake light out, both of which could be seen as having contributed to the accident, or maybe they were not wearing a seatbelt, which contributed to their injuries.
There are states that only look to which driver was more at fault in determining who is entitled to compensation. Provided you were less than 50 percent responsible for the accident or your injuries, you would be entitled to the total amount of damages you suffered. Florida, on the other hand, generally takes what is known as a purely comparative approach when it comes to claims involving negligence. Under Section 768.81 of the Florida statutes, this means that if a driver is determined to be partially at fault, the amount they are entitled to is reduced by this amount. For example:
You are involved in a car accident, and your damages total $100,000.
While the other driver is more at fault, you are determined to be 40 percent responsible for the accident or your injuries.
In this situation, the amount of compensation you would be entitled to is $60,000, or 60 percent of your total losses.
For this reason, it is important to be careful about what you do and say immediately after your car accident, as well as in the days, weeks, and months while it is being settled.
Our Florida Board Certified Trial Attorney Is Here To Help
To protect yourself and your rights to compensation after a car accident occurs, Insure advises the following:
Notify law enforcement right away.
Make sure you get complete information on the other driver involved.
Get contact information for any witnesses.
Take photos of the accident scene and the damage to your vehicle.
Get medical care immediately, even if your injuries seem minor, and notify your insurer as soon as possible. Before making any statements to the insurer or signing any documents, contact the Law Office of Steven G. Lavely first. Attorney Lavely is a board certified trial attorney, and can provide the aggressive legal representation needed to help you get the maximum amount of compensation you are entitled to.
Resource:
insure.com/car-insurance/third-party-accident.html