Compensation For Pain And Suffering After A Car Accident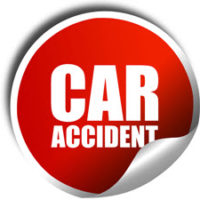 Injuries suffered in any type of car accident can have lasting impacts on every area of your life.
Even in a relatively minor crash or collision, the physical harm and emotional trauma you suffer can adversely affect you for years to come. When filing a car accident claim, you may be entitled to compensation for your pain and suffering. This is in addition to other expenses you may have incurred and can amount to significant amounts in your car accident case.
What Is 'Pain and Suffering'?
When you suffer injuries in a car accident caused by the reckless driving behavior of others, you have the right to file a claim. The first step is typically to go through their insurer. Compensation you may be entitled to includes coverage of your medical costs, such as doctor visits, diagnostic tests, treatments, and physical rehabilitation, as well as reimbursement for lost wages during your recovery. You are also entitled to compensation for potential costs you are likely to incur in the future. This is important, as your car accident injuries could require years of ongoing medical care while leaving you to suffer long term disabilities.
Alongside your actual medical expenses and lost wages, you may be entitled to compensation for the pain and suffering you endured. This type of compensation is for intangible costs that do not have an exact dollar amount attached to them. Pain and suffering includes:
The physical discomfort caused by your injuries;
The emotional impacts you experience as a result of the accident;
The inconvenience your injuries cause in other areas of your life.
While an insurance company may compensate you for pain and suffering, the amount they offer is likely to be far less than what you would be entitled to in a car accident lawsuit. Under the Florida Statutes, pain and suffering is considered a type of general damages and can add up to significant amounts of money.
Calculating Pain and Suffering In Your Car Accident Claim
In a car accident lawsuit, the jury in your case will determine the amount of compensation for pain and suffering you should be awarded. Known as non-economic damages, Florida Jury Instructions list factors that should be considered in making this award:
Any disability or physical impairment you suffer as a result of your car accident injuries;
Whether your injuries result in permanent disfigurement;
The mental anguish you suffer (post-traumatic stress is common after car accidents);
Any loss of enjoyment in life you experience;
The impact your injuries have on your spouse, children, or other family members.
Evidence of pain and suffering in car accident lawsuits typically includes your own statements and those from doctors, counselors, family members, friends, and others involved.
Let Us Help You Today
Bradenton car accident attorney Steven G. Lavely is one of only a small percentage of trial attorneys in Florida. This means he is uniquely qualified to help you get the maximum amount of compensation you deserve for your pain and suffering. To request a consultation, call or contact our Bradenton office online today.
https://www.lavelylaw.com/uninsured-drivers-pose-major-threat-what-to-do-when-car-accidents-happen/