Common Types of Car Accident Collisions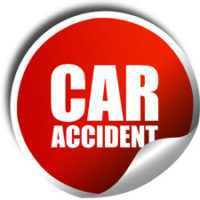 Car accidents are the type of unexpected event you generally do not see coming. For drivers and their passengers, being involved in a crash or collision can be traumatic, leaving you with serious and potentially disabling injuries. As experienced Bradenton car accident lawyers, we help clients who have been injured in these crashes get the compensation they need to recover. It is often the other driver's reckless and negligent actions that caused the car accident to occur, and the type of collision often provides clues.
Five Common Ways Car Accidents Occur
CrashTest.org provides vehicle safety records and compiles research on how and why car accidents happen. This information can help cast light on reckless driving behaviors and the negligent actions that may have led up to a specific crash, while helping to prevent these types of collisions from impacting other motorists. The following are five common ways in which car accidents resulting in injuries generally occur:
Rear end collisions: According to the National Highway Traffic Safety Administration (NHTSA), these are one of the most common types of car accidents. They are often the result of speeding, going too fast for conditions, and tailgating. Driving under the influence alcohol may be a factor as well, as it slows down your reflexes and reaction times.
Side impact collisions: These are another common type of car accident, when the front of one car slams directly into the side of another. They often occur in intersections when the at fault driver fails to respond to a stop sign or traffic signal. Distracted driving and driving under the influence are often factors as well.
Sideswipe collisions: A sideswipe occurs when the side of one car collides with the side of another. These are often the result of aggressive driving behaviors such as improper passing and failure to yield, and can occur in high traffic conditions in which drivers are required to merge into one lane.
Head on collisions: One of the most potentially fatal types of car accidents, head on collisions occur when one driver slams directly into another who is headed to opposite direction. Speeding is a factor in the severity of injuries suffered. They often occur on one way streets or on highway exit and entrance ramps, when at fault drivers may be either be under the influence or unfamiliar with the environment, causing them to go the wrong way.
Multi vehicle pile up: These often occur on highways and interstates, when a collision, traffic congestion, or debris causes an initial crash or collision which sets off a train reaction. These accidents often involve drivers sandwiched between multiple vehicles, with several drivers being liable for damages and injuries.
Reach Out to Us Today for Help
At the Law Office of Steven G. Lavely, we provide thorough car accident investigations for our clients to determine the underlying causes of your collision and hold responsible drivers accountable. If you are injured in a crash where another driver is to blame, call or contact our Bradenton car accident attorney online and request a consultation to discuss how we can help you get the compensation you deserve.
Resources:
crashtest.org/kinds-traffic-accidents/
crashstats.nhtsa.dot.gov/Api/Public/ViewPublication/812318