Common Tactics Auto Insurers Use To Delay or Deny Settlements In Bradenton Car Accident Claims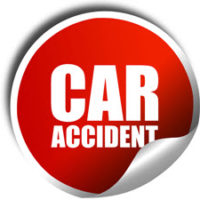 Car accidents in Bradenton can leave you with serious personal injuries. Automobile insurance policies you have in place are meant to offset damages you suffer. Unfortunately, insurance companies are notorious for practices that result in delayed or denied settlements.
Three Common Problems When Dealing With Insurers
All drivers are required to maintain a mandatory amount of auto insurance coverage in Florida, which includes liability and personal injury protection (PIP). PIP coverage helps to compensate you for lost wages, medical expenses, and other costs you incur due to a crash, regardless of who was responsible.
Most people assume that after paying out high premiums for policies o, insurance companies will deal with them fairly when it comes time to file a claim. Unfortunately, this is often not the case. The insurance industry makes billions each year and one of the ways they protect profits is by reducing payouts. A Kiplinger report claims that the three most common problems cited by consumers in complaints against insurance companies are:
Claims handling delays: Delaying payments due to slow administrative processes, errors, and requests for additional information are common stalling tactics.
Denied claims: Insurers can deny claims for any number of reasons, such as saying your coverage lapsed or citing policy exclusions. As they know you are entitled to file an appeal, a hasty denial is often just another way of delaying a payout on your claim.
Unsatisfactory settlement offers: After encountering lengthy delays or denials during the claims process, insurers often will offer a settlement that is far less than what you deserve. They may underestimate your property damages, the severity of the injuries you suffered, or the amount of time it will take for you to heal after a car accident.
Getting The Compensation You Need To Recover From Car Accident Injuries
Insurers have extensive experience in delaying, disputing, and denying claims. They may attempt to offer a settlement before the full extent of your injuries is revealed and will use any evidence or statements you make against you. To protect yourself, take the following steps:
Gather as much evidence as possible from the accident scene;
Visit a doctor immediately and attend all follow-up appointments;
Follow your doctor's instructions regarding treatment and activity restrictions;
Avoid making any statements to insurers or accepting a settlement without talking to our Bradenton car accident attorney first.
The Florida Office of Insurance Regulation (FLOIR) advises that while PIP coverage can cover up to 80 percent of your medical costs or other expenses, you may be entitled to seek additional compensation for car accident injuries by taking your case to court.
Let Us Help You Today
You have only one chance to get the compensation you need to recover from a car accident. As one of only a small percentage of certified trial lawyers in Florida, the Law Office of Steven G. Lavely can help ensure you get the maximum amount you are entitled to. Call or contact our Bradenton car accident attorney online and request a consultation today.
Resource:
kiplinger.com/article/insurance/t004-c001-s001-how-to-check-an-insurer-s-complaint-record.html
https://www.lavelylaw.com/driving-in-the-dark-ways-to-decrease-your-car-accident-risks/