Common Causes Of Truck Accidents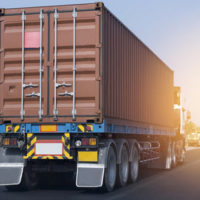 The large amount of goods imported and exported throughout Florida and our proximity to major highways and interstates means that drivers can expect to share the road with large tractor trailers and 18 wheelers. While truck accidents are not as common as automobile crashes and collisions, when they do occur the damages are often severe. Drivers can help protect themselves by being aware of the common reasons why these accidents happen, and by practicing a few safety tips when sharing the road with truckers. 
Driving Behaviors That Increase The Risk For Truck Accidents
According to the Federal Motor Carrier Safety Administration (FMCSA), as many as 400,000 truck accidents occur each year in the U.S. Roughly 200 people in Florida die as a result of these types of accidents each year and in the majority of cases, victims are drivers in other vehicles.
With the large size and bulk of most semi trucks and tractor trailers, motor vehicle drivers stand little chance when serious collisions occur. Unfortunately, the trucking companies often play a role in these accidents, by pushing drivers to meet unreasonable scheduling demands and failing to provide proper rest breaks. As a result, drowsy driving and fatigue are common factors in truck accidents. Other behaviors that put truck drivers and others on the road at risk include the following:
The use of alcohol, drugs, or even over-the-counter medications;
Distracted driving, such as looking at maps or texting behind the wheel;
Speeding and going too fast for conditions;
Tailgating, improper passing, and other types of aggressive driving behaviors;
Driver inexperience;
Poor truck maintenance;
Carrying improper loads.
Anytime you encounter a truck who appears to be operating erratically or in an aggressive manner, it is best to simply get out of the way and let them pass. In the event an accident occurs, it is you as a motorist who faces the biggest threat.
Staying Out Of Trucking No Zones
One of the most common contributing factors in truck accidents involving automobiles is the fact that motorists are often unaware of how large truck blind spots are. Drivers Prep, which helps truckers obtain their commercial vehicle license, states that since truck drivers sit up so high and have such large windshields and mirrors, most motorists assume the truck driver can see them.
The fact is these blind spots, referred to as 'no zones' by the trucking industry, extend as far as 20 feet along the front and sides of a truck, and up to 200 feet towards the rear. Staying in these no zones for longer than a few minutes causes you to disappear entirely from the truck driver's view, increasing your risks of a collision.
Reach Out to Us Today for Help
When truck accidents involve motorists, the trucking company along with the truck driver can often be held to blame. If you are injured in this type of accident, contact the Law Office of Steven G. Lavely right away. Our truck accident attorney provides the aggressive legal representation you need to get compensation for your damages. Call or contact us online and schedule a consultation in our Bradenton or St. Petersburg office today.
Resources:
fmcsa.dot.gov/sites/fmcsa.dot.gov/files/docs/safety/data-and-statistics/81121/2017-pocket-guide-large-truck-and-bus-statistics-final-508c-0001.pdf
driversprep.com/zone/