Child Car Safety: Preventing Car Accidents From Impacting Children In Your Vehicle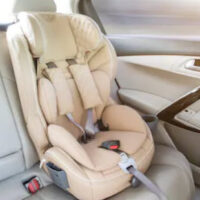 As a parent, protecting your children is a top priority. Unfortunately, car accidents in Bradenton pose some of the biggest risks. They can happen for a variety of reasons and many times are beyond your control, but there are steps you can take to help ensure the safety of children in your vehicle. 
Car Accidents Pose Major Risks To Children 
According to an October 5, 2021 My SunCoast news report, a 27-year-old Bradenton woman was heading north on 75th Street West when she was involved in a collision with another driver.  Unfortunately, there were two small children in her vehicle. One is reported to have suffered minor injuries while the other is listed in serious condition.
Sadly, car accidents involving children are not uncommon.  The Centers for Disease Control and Prevention (CDC) reports that crashes and collisions claim the lives of more than 600 children each year while leaving close to 100,000 others suffering serious harm. If you have children, using an approved child safety seat is one of the most important ways to reduce the risks:
Car seat use in general reduces child injury risks by roughly 75 percent.
Using a booster seat for children up to the age of eight, rather than just a seat belt, reduces injury risks by half.
Using the appropriate type of seat and making sure it is properly secured is important in protecting your child's safety. The CDC reports that nearly half of all child car seats and booster seats are used incorrectly, reducing their overall effectiveness.
Ways To Reduce Your Child's Car Accident Risks
The proper use of child car safety seats can reduce the risk of serious injuries, but preventing crashes and collisions to begin with is equally important. Nationwide advises parents to take the following steps to reduce the odds of a collision:
Give yourself plenty of time: It is common for parents to have to rush from one task or activity to another. However, even going a little over the speed limit or too fast for conditions increases the likelihood of a crash.
Get plenty of sleep: While being sleep-deprived goes hand in hand with parenting, be aware that excessive fatigue mimics the same types of effects as driving under the influence of alcohol.
Avoid distractions: Children should be seated in the back seat, where they are safer and less likely to distract the driver. Make sure they have what they need before starting a trip and avoid handing them items or otherwise tending to them while on the road. Pull over if it is a situation that must be addressed. 
Contact an Attorney for Help 
When car accidents happen despite your precautions and serious personal injuries occur as a result, reach out to the Law Office of Steven G. Lavely. To get the trusted legal guidance you need in filing a claim, contact our Bradenton car accident attorney and request a consultation today.
Source:
mysuncoast.com/2021/10/06/4-injured-including-2-children-after-crash-manatee-county-tuesday/