Car Accidents Involving Unlicensed Drivers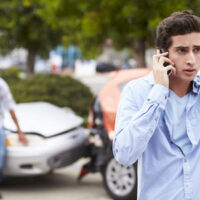 When car accidents in Bradenton happen due to the reckless actions of others on the road, you have the right to hold them accountable in a claim.  When the at-fault driver is unlicensed, it can make seeking compensation more complicated. Unfortunately, car accidents involving unlicensed drivers are common in Bradenton and on roads throughout the state. Find out your options in filing a claim and the steps you need to take to protect yourself.
20 Percent of Car Accidents Involve Unlicensed Drivers
You are required to have a legally valid driver's license to be on the road. Unfortunately, there are plenty of people who fail to comply with state licensing laws. According to the National Highway Traffic Safety Administration (NHTSA), Florida has the third-highest rate of uninsured drivers in the country, preceded only by the states of Texas and California. We also have one of the highest rates of car accidents caused by uninsured drivers.
The NHTSA reports that unlicensed drivers are responsible for nearly 20 percent of all car accidents that occur on U.S. roads each year. In Florida, these types of crashes leave nearly 4,000 people suffering serious personal injuries while claiming the lives of close to 2,500 other drivers and passengers. Among the leading reasons drivers give for not having a license include:
They allowed their current license to lapse and do not have the required ID needed to renew it;
They lost their license due to a DUI or too many traffic violations;
They had their license suspended due to non-payment of child support;
Unresolved immigration issues prevent them from obtaining a driver's license.
How Do I File A Car Accident Claim Against An Uninsured Driver?
Car accidents involving unlicensed drivers are problematic. Due to their illegal driving status, they are more likely to flee the scene. Even if they do stop, they generally do not have car insurance. Fortunately, there are other ways in which they can be held responsible.
Under the Florida Statutes, you have the right to file a lawsuit against unlicensed drivers whose negligent actions leave you suffering serious personal injuries. You are entitled to be reimbursed for medical expenses and lost wages, as well as for the pain and suffering you experience. Once a judgment is issued, it can be legally enforced through wage garnishment, seizure of bank accounts, and liens against the at-fault driver's personal property.
To protect yourself in this type of car accident and your rights in filing a claim, it is important to take the following steps:
Notify law enforcement immediately so an accident report can be filed;
Get a description of the driver, their vehicle, and any contact information;
Get the names of any witnesses at the scene;
Seek medical attention for your injuries as soon as possible, regardless of your symptoms of their severity.
Contact Us Today for Help
As an experienced Bradenton car accident attorney, the Law Office of Steven G. Lavely can help you make unlicensed drivers pay. To request a consultation, call or contact our office online today.
https://www.lavelylaw.com/five-common-types-of-car-accidents-and-how-they-occur/