Car Accidents Caused by Driving under the Influence of Medications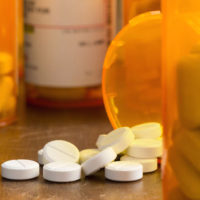 Driving under the influence (DUI) of alcohol or any intoxicating substance is illegal under Florida law. While DUI checkpoints and public awareness campaigns targeting alcohol use have proven successful in reducing car accidents and injuries, drug use among drivers often goes unnoticed. Police have little more than their own observations to detect drivers who are impaired, and while the use of street drugs may be more obvious, the effects of prescription and over the counter medications tend to be subtle. The fact is, medicated driving presents a real danger on the roads, and could be a factor if you are involved in a crash or collision.
Drugged Driving In Florida
The latest statistics from the Florida Department of Highway Safety and Motor Vehicles (FLHSMV) indicate that while car accidents involving alcohol have decreased significantly in our area, traffic injuries and fatalities due to drug use have increased by as much as 40 percent. These accidents claim as many as 1,000 lives or more each year, while causing potentially serious injuries for roughly 10,000 other drivers, passengers, and pedestrians.
Florida DUI laws prohibit driving under the influence of any intoxicating substance, which includes street drugs such as marijuana and cocaine, as well as many types of prescription medications. In addition, it is not only high levels of certain drugs that can cause a problem. According to the National Institute of Drug Abuse (NIDA), even taking the recommended dose of the following types of prescription or over the counter medications can cause significant impairments which impact driving ability:
Pain medications, such as Oxycontin and Percocet;
Anti-anxiety medications, such as Xanax and Valium;
Antidepressants, such as Prozac and Wellbutrin;
Heart disease medications and blood thinner, such as Lipitor or Coumadin;
Cough medicines, such as those that contain Codeine;
Over-the-counter cold or allergy medications, such as Nyquil and antihistamines.
Drugged Driving and Car Accidents
According to the NIDA, impacts medications can have on driving abilities include the following:
Fatigued and light headedness;
Blurred vision;
Slowed reflexes and reaction times;
Increased nervousness and agitation;
Impaired judgement.
To determine if drugged driving is a contributing factor in a car accident involving injuries, evidence must be gathered. This may include statements from doctors, friends, family members, and the victim themselves. Blood tests done at the hospital after the accident may indicate that prescription or over-the-counter medication may have been involved, as can the driver's behavior at the accident scene.
Contact Us Today for Help with Your Case
If you are injured in a car accident and suspect drugged driving on the part of the other driver may have been to blame, contact the Law Office of Steven G. Lavely immediately. We can arrange a free consultation with our Bradenton car accident attorney, who can advise you on the best course of action and begin the necessary work to collect evidence in your case.  As an experienced trial attorney, we know that proving how an accident occurred is often vital to getting the compensation you need to recover. To ensure your greatest chance for success, do not delay. Call or contact our office online today.
Resources:
flhsmv.gov/pdf/crashreports/crash_facts_2015.pdf
leg.state.fl.us/Statutes/index.cfm?App_mode=Display_Statute&URL=0300-0399/0316/Sections/0316.193.html
drugabuse.gov/publications/drugfacts/drugged-driving