Car Accident Risks Increase During '100 Deadliest Days of Summer'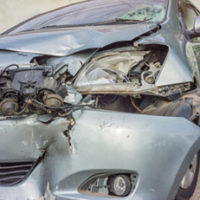 Summer is the time of year when people are more likely to be on the move, either traveling to other vacation destinations or simply enjoying all the local offerings available in the Tampa-St. Petersburg area. With children being out of school, it is also a time when more teen drivers are on the road, and the increased traffic flow combined with driver inexperience can make car accidents and injuries more likely to occur.
Known as the 100 Deadliest Days of Summer, the period between Memorial Day and Labor Day is a good time to brush up on your defensive driving skills. Parents with teenagers should be particularly cautious in warning them of the potential dangers and how to avoid them.
Increase In Florida Car Accidents During The Summer
According to the Florida Department of Highway Safety and Motor Vehicles (FLHSMV), roughly 400,000 motor vehicle accidents occur throughout the year in our state, and as many as 25 percent of these happen during the months of June, July, and August. Not only are accidents more likely to occur during the summer months when road and highway traffic conditions are at a peak, but the severity of these accidents makes traffic fatalities more likely as well. Dangerous driving behaviors often to blame for these accidents include:
Aggressive driving, such as tailgating, improper passing, and failure to yield;
Speeding, and driving too fast for road or weather conditions;
Distracted driving, which includes using cellphones or texting, as well as changing GPS settings or adjusting radio stations, eating fast food behind the wheel, or even talking to other passengers in the vehicle;
Driving under the influence of alcohol, drugs, and prescription or over-the-counter medications.
Over the summer months, it is important to be cautious in your own approach to driving, and allow extra time to reach your destination. If you notice someone driving erratically, keep a safe distance away and, if possible, pull over and notify the local police or highway patrol.
Teen Car Accident Risks
Young people spend more time on the roads during the summer months, driving around with friends or headed to summer jobs; Unfortunately, research conducted by the American Automobile Association (AAA) indicates that teen drivers are most at risk for being involved in summer motor vehicle accidents, and are three times as likely as older adults to suffer fatal injuries as a result.
As part of the 100 Deadliest Days of Summer campaign, the AAA urges parents to talk to their teens about driver safety, and offers the following tips:
Require that seat belts be worn at all times;
Limit the number of passengers your teen has in the vehicle;
Limit the hours they are allowed to drive at night and on weekends;
Model good driving behavior yourself.
At the Law Office of Steven G. Lavely, we know the devastating injuries that can occur as the result of even minor car accidents, and work hard to assist victims in getting the compensation they need to recover. If you or someone you care about is involved in an accident, call or contact our Florida car accident attorney online today for a free consultation in our Bradenton or St. Petersburg office.
Resources:
firesportal.com/Pages/Public/QuickStats.aspx
newsroom.aaa.com/2017/06/new-teen-drivers-three-times-likely-involved-deadly-crash/