Car Accident Lawsuit Versus Insurance Claim: Types Of Damages Available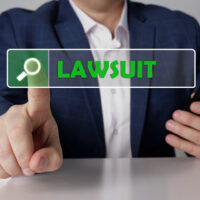 When a car accident in Bradenton happens, injuries you suffer can have lingering effects, impacting your health and financial security for years into the future. In the immediate aftermath, you may be offered a settlement through insurance companies involved. Before accepting, be aware that a car accident lawsuit may be the best option for getting the maximum amount you are entitled to. 
The High Costs Of Car Accidents And How Insurers Often Downplay Claims
According to the National Highway Traffic Safety Administration (NHTSA), property losses, lost wages, and medical expenses in relatively minor car accidents can quickly add up to more than $15,000 or more. In a major crash, damages you suffer can easily total up to $1 million. In the immediate aftermath, insurance companies involved may offer you a settlement. However, as for-profit businesses, they have a financial motive for minimizing payouts. This means that the amount they offer is likely to be less than what you deserve.  Common tactics they employ in downplaying claims include:
Disputing the injuries you suffered;
Disputing the amount of medical care you need;
Disputing the impact your injuries have on your ability to work;
Disputing the causes of your car accident and whether they are liable for your claim.
When dealing with insurers after a car accident in Bradenton, speak with an experienced attorney before making any statements or accepting any settlements. We can advise you on other options available, such as filing a car accident lawsuit against the other driver involved.
Damages Available In A Car Accident Lawsuit 
Depending on the circumstances surrounding your crash, you may be entitled to file a car accident lawsuit against the at-fault driver. This can entitle you to additional compensation not available through an insurance settlement.
In addition to reimbursement for both current and future medical expenses and lost wages, damage awards typically include compensation for your pain and suffering. Under the Florida Statutes, you may also be able to sue for punitive damages, which is an additional amount the court may order in cases where the at-fault party acted in a particularly willful and negligent manner, such as:
Driving with a high blood alcohol content (BAC) level;
Going at excessively high rates of speed;
Driving recklessly through school zones, residential neighborhoods, and other restricted areas;
Engaging in acts of road rage and purposely hitting another driver.
Punitive damages can total two or three times the amount of other compensation awarded. They are meant to punish the at-fault driver for their behavior and to discourage others from engaging in similar actions.
Let Us Help You Today 
As one of only a small percentage of certified trial lawyers in Florida, the Law Office of Steven G. Lavely can guide you in available options for filing a car accident lawsuit. To discuss whether this is something to consider in your case and the damages available, give us a call or contact our Bradenton car accident attorney online and request a consultation.