Car Accident Investigations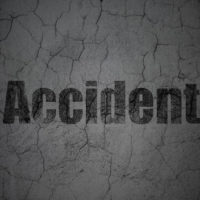 When you suffer injuries as the result of a car accident, there are numerous factors to consider before your claim can be settled. In addition to determining property damages and who is at fault, the nature of your injuries, the extent of treatment you will need, and any lingering impacts all need to be considered. While car accident insurance companies conduct their own investigations, they have limited time and resources to devote to your case. Having a car accident attorney on your side plays an important role in ensuring that you get the compensation you deserve.
What Car Accident Insurance Companies Look For
In the aftermath of a car accident, it is important to notify your insurance company immediately, regardless of the severity or who was at fault. Indeed, that insurers base their investigations on three main factors: the nature of the accident, the extent of your damages, and the extent of your coverage. Regardless of these three factors, there is certain information which must be collected:
Police reports from the accident scene;
Statements from the drivers involved and any witnesses to the accident;
Statements from your doctor or the hospital and medical records pertaining to your injuries;
Quotes regarding the cost of replacing or repairing your vehicle;
Recent paystubs, if you are seeking compensation for lost wages.
As a business, the insurance company's goal is to make money, and one way of doing this is by denying or downplaying claims. In an effort to keep expenses down, your claims adjuster is likely to have a limited amount of time to investigate your case, and their job often depends on getting you to settle for the least amount possible.
Factors in Car Accident Investigations
FHM Insurance Company advises that there are five basic categories of questions which must be answered before any accident claim can be resolved. These include:
What: What type of accident was it? What is the extent of the damage?
Where: Where did the accident occur? Was it on a major highway, a rural road, or in a parking lot? Location can be a significant factor in determining contributing causes.
When: When did the accident occur? Was it in broad daylight, or at night and in rainy conditions? This is another significant factor in determining blame.
How: How did the accident occur? Was one of the drivers speeding? Was alcohol involved? Was either of the drivers distracted or engaged in other reckless behaviors?
Who: Who is involved, who suffered damages, and who is at fault?
Let Us Help You Today
In conducting car accident investigations, our Bradenton car accident attorney gathers additional information and consults with accident reconstruction experts to get a clear picture of how and why your accident occurred. We also work with your medical providers, to determine any long term impacts you may suffer due to your injuries. Reach out and contact the Law Office of Steven G. Lavely to get the professional legal representation you need for your claim to help you get the maximum amount you deserve.
Resource:
fhmic.com/claims/accident-investigations/supervisors-accident-investigation/accident-investigation-the-six-key-questions/