Bradenton Teens Killed in Tragic Car Accident on SR 64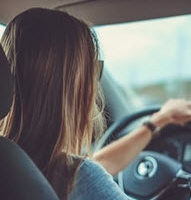 Teenagers are among the most at risk drivers for car accidents and tend to suffer the most severe and potentially life threatening injuries. A recent crash in Bradenton is a case in point, in which two local teens were tragically killed as the result of a collision. While teenagers often face criticism for reckless behaviors such as speeding, distracted driving, or driving under the influence, the fact is that dangerous road conditions were likely a factor in this latest incident. As a result, it may end up spurring safety officials to make needed changes.
Lakewood Ranch High School Teens Killed In Collision 
Lakewood Ranch High School students Matt Powers and Chase Coyner were killed on a recent Saturday, September 15, 2018 in a collision that occurred in the early evening hours along State Road 64 and Pope Road. According to an ABC Action News Report, they were attempting to make a legal left turn when they collided with a family in a Dodge Ram. Both Chase, who was 17 and the driver of the vehicle, and Powers, who was 15, died at the scene.
Twelve-year-old Ayla Gross was a passenger in the Dodge Ram being driven by her father and was ejected from the vehicle by the force of the collision. She is reported to have suffered critical injuries and is currently undergoing medical care, as both family and friends wait for word on her condition and hope for a complete recovery.
Dangerous Road Conditions Create Additional Hazards for Teen Drivers
According to the news report, people who reside in the area and frequently travel SR 64 claim that the road is particularly dangerous and that new traffic rules should be implemented. Recently, highway entrances were designated as right turns only and there are plans in place to create a traffic roundabout. However, this is not slated until 2023. The timeline could be moved up as a result of this recent collision, but no concrete plans on yet in place.
Based on crash reports from the Florida Department of Highway Safety and Motor Vehicles (FLHSMV), more than 10 separate accidents have occurred on the road over the course of the past year. While these types of dangerous highways present risks for all drivers, they can be particularly deadly for teens for the following reasons:
Young people lack the experience that older drivers benefit from and t may be more likely to miscalculate dangers.
They are also less likely to know how to handle an emergency situation which requires an immediate response.
Contact Us Today for Help 
At the Law Office of Steven G. Lavely, our sympathies go out to the community and the families of the victims. When car accidents impact you or your loved ones, we are here to provide the caring support and professional legal guidance you need in the aftermath. Reach out and contact our Bradenton car accident attorney today to request a consultation regarding your options.
Resources:
abcactionnews.com/news/region-sarasota-manatee/teens-killed-12-year-old-critically-injured-in-manatee-crash
flhsmv.gov/florida-highway-patrol/traffic-incidents/