Bradenton Hit and Run Driver Apprehended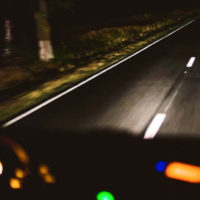 Hit and run car accidents in Bradenton are a serious problem. They can leave motorists, bicyclists, and pedestrians suffering serious and potentially life-threatening personal injuries. Drivers flee the scene for a variety of reasons, but ultimately their goal is to avoid being held responsible for their actions. Locating them is important to ensure you get the compensation you are entitled to in a claim.
Hit and Run Accidents Leaves Skateboarder With Critical Injuries
According to a Bradenton Herald news report, a hit and run accident in Manatee County on January 11, 2021 left a skateboarder suffering critical injuries. Florida Highway Patrol officers stated that the accident occurred just after midnight on 15th Street. As the skateboarder was riding down the center of the road, a driver in a Mazda headed south collided with him near the intersection of 26th Avenue. Rather than stopping at the scene and alerting the authorities, the driver kept going.
Fortunately, police were able to eventually locate him. He was identified as a 19-year-old Bradenton man and is facing charges of leaving the scene of a crash involving serious injuries. In addition to facing heavy fines and a potential jail sentence, he can also be held liable for the medical costs, lost wages, and other damages the skateboarder suffers as a result of the crash.
Apprehending Hit and Run Drivers In Bradenton
Florida has one of the highest rates of hit and run accidents in the country. The state Department of Highway Safety and Motor Vehicles (FLHSMV) reports that in roughly 25 percent of all car crashes in Bradenton and throughout the state, the at-fault driver involved attempts to flee the scene. In some cases, the driver may immediately panic but eventually turn themselves into authorities. In others, there are more complex reasons that cause them to flee, such as:
Driving without a driver's license, valid registration, or insurance;
Being under the influence at the time of the crash;
Being wanted by police on other matters or actively engaged in a crime;
Concerns over problems with immigration status.
When at-fault drivers fail to stop at the scene of a car accident, it leaves victims in a real bind. They can end up having to pay out of pocket for all the property damages, medical expenses, and other costs they incur as a result.
As experienced Bradenton hit and run accident attorneys, we take the actions needed to locate these drivers and hold them accountable. This includes working with local law enforcement, getting descriptions of the driver from witnesses or nearby surveillance footage, soliciting tips from the general public, and talking to local mechanics, who the driver may have gone to for repairs.
Let Us Help You Today
When a hit and run accident happens, you can count on the Law Office of Steven G. Lavely to help you locate the driver and hold them accountable. To speak with our Bradenton car accident attorney, call or contact our office online and request a consultation today.
Resource:
bradenton.com/news/local/crime/article248417385.html
https://www.lavelylaw.com/four-ways-to-protect-your-rights-when-dealing-with-insurers-after-a-car-accident-in-bradenton/