Bradenton Accident Calls Attention To Risks Of 'Street Legal' Three-Wheel Roadsters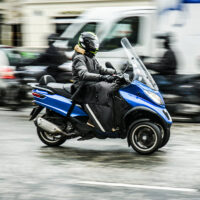 Street-legal, three-wheeled roadsters provide an eye-catching alternative to regular automobiles and offer the look of a high end sports car without the heavy price tag. However, they provide little in the way of protection in the event of a car accident. A recent incident in Bradenton emphasizes why both drivers and passengers in these vehicles need to be aware of the potential risks. 
Roadster Accident Results In Serious Personal Injuries For Bradenton Woman 
A roadster accident left a 48-year-old Bradenton woman suffering potentially life-threatening personal injuries recently. According to a September 26, 2021 news report by The Bradenton Herald, the incident happened on Lorraine Road near 59th Avenue East. A 46-year-old local man was driving north in a Polaris Slingshot three-wheeled roadster when he attempted to make a u-turn. The victim was a passenger in the vehicle and was ejected from it as he attempted to make the turn. She was taken to Blake Medical Center, where she is listed in critical condition. Police report that she was not wearing a seat belt at the time of the accident.
The Polaris Slingshot is a popular, three-wheeled roadster that is completely street legal. It combines the thrill of a motorcycle and the appearance of driving something akin to the 'Batmobile', for a starting price of $24,000. While the company boasts safety features such as stability control and an overhead crash guard in case of rollovers, it does not have doors and helmets are strongly recommended. Since it is technically classified as a three wheel motorcycle, the Polaris is also not required to have airbags or other safety features that are standard for automobiles.
Protecting Yourself In Roadsters Or Other Three-Wheeled Vehicles
The Slingshot is one of several three-wheeled roadsters that The Manual claims is currently popular, particularly with men. However, while they are street legal and able to travel on even the busiest highways or interstates, they could almost be classified as go-karts and provide little in the way of protection for drivers or their passengers. When riding these or any type of three-wheeled vehicle, it is important to take the following steps to protect yourself:
Wear a helmet at all times, which can protect against potentially fatal head injuries in a crash;
Wear your seatbelt, which can prevent being ejected from the vehicle;
Avoid making too sharp of turns, which could result in rollovers and increase general accident risks;
Avoid tailgating others or slamming on the brakes in heavy traffic;
Stay within posted speed limits and be aware that the faster you travel, the greater the risks for both crashes and fatal injuries.
Contact Us Today for Help 
Serious and potentially life-threatening personal injuries often result from roadster or any type of motorcycle crash. At the Law Office of Steven G. Lavely, we help victims get the compensation they need to recover. Call or contact our Bradenton car accident attorney online to request a consultation today.
Source:
bradenton.com/news/local/article254539522.html