Back To School Safety: Tips To Prevent Pedestrian Accidents In Bradenton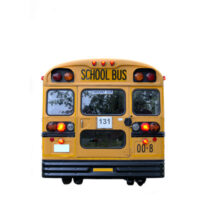 Pedestrian accidents involving children tend to spike at this time of year. Our Bradenton pedestrian accident lawyer offers tips to help reduce the risks.
Back To School Safety Tips For Parents
For children in the Manatee County School District, classes resumed on Wednesday, August 10, 2022. Many students in our area are fortunate to be able to walk to school. However, even if you drive your child or they take the bus, it is important to make them aware of pedestrian accident risks.
In general, young people are more likely to be injured in a pedestrian accident than people in other age groups. According to the National Safety Council (NSC), these accidents tend to spike at this time of year, largely due to children going back to school. It is important for parents to discuss potential hazards with their children, whether they are walking to the bus stop, along busy neighborhood streets, or through school parking lots. The following are safety tips that can help to keep them safe:
Review areas children may be walking and find out the safest routes;
Encourage children to remain on the sidewalk at all times;
Make them aware of the rules regarding crosswalks and look for intersections with crossing guards;
Advise young people to avoid distractions, such as earbuds, which could cause them to miss honking horns, screeching tires, or other clues of an impending crash.
Drivers Encouraged To Use Caution As Children Head Back To School
For parents, making children aware of potential dangers and encouraging them to follow a few simple safety tips can help prevent pedestrian accidents in Bradenton. However, drivers need to be aware of the risks as well. When any type of pedestrian accident does happen, it is often due to reckless and negligent driving behaviors, such as speeding, failing to yield, running red lights or stop signs, and distracted driving.
To reduce the risks of causing a pedestrian accident, the NSC recommends the following tips:
Be alert to children walking along the road, particularly in the morning and afternoon, when classes let out;
Watch for school busses during these times and come to a complete stop when lights are flashing;
Always yield to pedestrians at crosswalks or when they have the green light at intersections;
Pay attention to posted speeds, which typically require you to go slower at certain times of the day.
Contact Our Bradenton Pedestrian Accident Lawyer
At the Law Office of Steven G. Lavely, we represent victims of pedestrian accidents and their families. As an experienced Bradenton pedestrian accident lawyer, we hold reckless drivers accountable and help you get the compensation you need to recover in a claim.  To request a consultation, call or contact our office online today.
Sources:
manateeschools.net/
nsc.org/home-safety/seasonal-safety/back-to-school