Back To School: Safety Tips To Prevent Accidents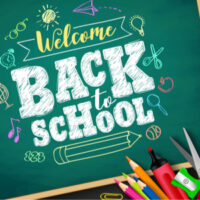 Despite ongoing concerns over COVID-19, Bradenton students went back to school in mid-August. While much of the focus has been on ways to reduce the spread of the virus, there are other safety concerns you need to be aware of as well. This time of year typically brings a spike in pedestrian accidents. To prevent these and the serious personal injuries that often result, it is important to brush up on some simple safety tips.
Back To School Safety For Parents and Students
Classes resumed in Bradenton on August 17, which was a week later than originally planned. The delay allowed school administrators to make additional preparations in light of the COVID-19 pandemic. To better accommodate the concerns of parents, Manatee County Schools are offering in-person, virtual, and hybrid options for students to attend class.
While many students will be taking advantage of online learning opportunities, there are still plenty of families that will make the trip back and forth to school each day. For their parents, it is important to make safety a priority. Tips that can help protect students include:
If they walk or bike to school: Avoid high traffic areas, wear light, bright colors, and cross only at designated intersections.
If they take the bus: Wait for the bus in an orderly fashion and do not attempt to get on until it comes to a complete stop. Stay seated during the trip and avoid loud noises or sudden movements that could distract the driver.
If you drive them to school: Allow plenty of time in the morning and resist the urge to speed or multi-task while driving to school. Drop them off in designated areas only and be alert for other children who may be crossing streets nearby.
For Drivers, Make Safety A Priority
Even if you do not have children and are taking advantage of virtual learning options, it is still important to make driver safety a priority at this time of year. According to the National Highway Traffic Safety Administration (NHTSA), pedestrian accidents involving students tend to spike in the first month that classes resume.
To prevent these types of accidents, drive slowly through neighborhoods and in school zones. Keep an eye out for young children, who are more likely to suddenly bolt into traffic, and familiarize yourself with the rules in terms of stopping for school buses:
Yellow flashing lights require you to slow down as the bus is preparing to stop.
Red flashing lights mean you need to stop at least 20 feet behind the bus. Drivers in opposing lanes are required to stop as well.
Even when school bus lights are not flashing, avoid tailgating, improper passing, and other aggressive driving behaviors. Watch for nearby children who may be running to catch the bus.
Contact an Attorney Today for Help
At the Law Office of Steven G. Lavely, protecting the safety of children is a top priority. When injuries occur, we are here to help. To request a consultation, contact our Bradenton car accident attorney today.
https://www.lavelylaw.com/100-deadliest-days-of-summer-aims-at-preventing-teen-car-accidents/