Automotive Maintenance Tips And Other Ways To Help Prevent Car Accidents In Bradenton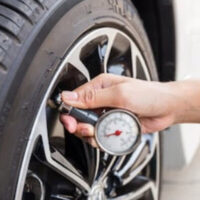 Car accidents in Bradenton and one of the most common causes of personal injuries. They are also among the most preventable. Our Bradenton car accident attorney recommends tips to prevent yourself and your passengers from becoming victims. 
Routine Maintenance Can Help Prevent Car Accidents
The Florida Department of Highway Safety and Motor Vehicles (FLHSMV) reports that more than 400,000 car accidents happen each year throughout the state, impacting close to 700,000 drivers and passengers involved. Reckless driving, such as speeding, running red lights, and driving drunk or distracted are often to blame.
While reckless driving is often a primary cause, lack of proper vehicle maintenance is frequently a contributing factor when car accidents in Bradenton happen. Routine maintenance tasks that can help to reduce your risks include:
Check your tires: Uneven treads, damaged tires, and improper air inflation levels can all increase the risk of tire blowouts and loss of control of the vehicle;
Check your brakes: Complete brake failure can happen and poses obvious risks, but even having worn-out brake shoes or other parts can impact your ability to stop suddenly, increasing your chances of a crash.
Check fluid levels: Inadequate fluid levels can impact your engine, transmission, radiator, and other vehicle parts. It increases your risk of automotive malfunctions and is one of the leading causes of breakdowns. Anytime you are forced to stop in traffic or get stranded on the side of the road, it increases injury risks.
Check windshield wipers and fluid levels: Your windshield wipers play a major role in ensuring visibility. Replace them periodically and refill washer fluid regularly.
Check front and rear lights: Make sure front and rear lights are functioning properly and clean them off periodically. This small step can go a long way towards increasing visibility on the road. Make sure your indicator lights are in good working order as well. 
Other Steps That Can Reduce Bradenton Car Accident Risks 
In addition to proper vehicle maintenance, there are simple steps you can take while on the road that can help to reduce your car accident risks. These include:
Pay attention: The Florida Statutes prohibit using handheld devices and texting while driving, but be aware that even eating, drinking coffee, reaching for items in your glove compartment, or talking to passengers in the back seat could increase your odds of being involved in an accident.
Slow down: Speeding now only increases accident risks, it also increases the likelihood of serious personal injuries. Obey speed limits and allow plenty of time to reach your destination.
Be respectful of others: Being angry or aggressive behind the wheel leads to tailgating, cutting other drivers off, and other dangerous behaviors. Be respectful of others and do your part to ensure everyone reaches their destination safely.
Let Us Help You Today 
When car accidents happen despite your precautions, contact the Law Office of Steven G. Lavely. Our Bradenton car accident attorney is dedicated to helping you get the compensation you need to recover. Request a consultation today.
Source:
flhsmv.gov/pdf/crashreports/crash_facts_2019.pdf