4 Factors That Increase Summer Car Accident Risks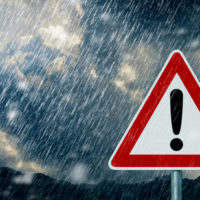 Summer means ample opportunities for outdoor activities, gatherings with friends, and vacation road trips with family members. While it is a favorite time of year for most people, few are aware of the potential risks. Personal injuries in general increase and it is one of the most common times for car accidents to happen. The following details some of the common factors involved.
Higher Rates of Car Accidents During The Summer
Winter is often the time people think of as most dangerous for driving. Between the risk of inclement weather and the rush of people engaged in holiday travel, it seems obvious that car accidents would be a concern. However, while crashes and collisions are common during cold weather months, they happen even more frequently over summer.
According to statistics from the Insurance Institute for Highway Safety (IIHS), fatal car accident rates skyrocket throughout the months of June, July, and August. Particularly in Florida, where winters are mild, motorists are likely to face more challenges due to sudden downpours, tropical storms, and flooding. They are also more likely to encounter road construction, which also increases car accidents risks.
Dangers of Summer Driving
While summer weather and road work pose risks for drivers in Florida, there are other factors that make car crashes more likely to happen during warmer weather. According to Esurance, the following are among the most common causes:
Teen drivers: Teens take to the road in greater numbers over the summer. Lack of  maturity can cause them to engage in dangerous driving behaviors. Meanwhile, their general lack of driving experience makes them less likely to respond appropriately to traffic or unexpected events.
Tourists: Bradenton is flooded with tourists over the summer months, many of whom are unfamiliar with local roads. As a result, they are more likely to be focused on GPS settings and finding their destination, rather than focusing on the road. They are also more likely to engage in dangerous behaviors such as making sudden stops or turns, driving on one way roads, and not obeying speed limits or traffic signals makes car accidents more likely to happen.
Distractions: Tourists and locals alike are more likely to be distracted by local sights and sounds over the summer months. They are also more likely to take pictures while driving and use cellphones in coordinating plans with friends. Taking your eyes off the road or your hands off the wheel for even a few seconds is enough to cause a crash to occur.
Drinking: Overindulging in alcohol is common among teens, tourists, and locals alike during the summer. Having even one or two drinks and getting behind the wheel can result in serious and potentially life threatening car accident injuries.
Let Us Help You Today
If you or someone you care about is injured in a car accident this summer, reach out to the Law Office of Steven G. Lavely. We can help protect your rights in filing a claim. Call or contact our Bradenton car accident attorney online and request a consultation today.
Resource:
iihs.org/topics/fatality-statistics/detail/yearly-snapshot
https://www.lavelylaw.com/protecting-the-rights-of-passengers-in-car-accidents/