Why You Should Avoid Social Media After A Car Accident In Bradenton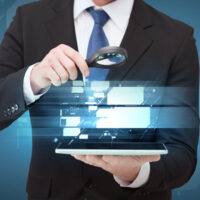 Social media websites are used to catch up on the latest news, promote a business, and keep in touch with family and friends. If you post regularly, it could work against you in some situations. In the event of a car accident in Bradenton, information obtained through social media can be used to deny or downplay your claim. Our Bradenton car accident lawyer explains more about the impacts and offers general guidelines for posting until your case is resolved.
How Social Media Can Impact Your Car Accident Claim 
According to the Florida Department of Highway Safety and Motor Vehicles, close to 6,000 car accidents in Manatee County happen each year. In many of these cases, the reckless actions of other motorists are responsible. When you suffer personal injuries as a result, you have the right to hold them liable in a claim.
The first step is generally to seek compensation through their insurer. In investigating your claim, one of the first places insurance adjusters look is social media. Your activities online and the content you post could provide evidence that can be used against you. This includes:
Information about activities prior to a crash: Evidence that you had been out drinking with friends or had worked a long shift at work could be used to claim you were drowsy or impaired at the time of the accident.
Particulars about the accident itself: While friends and family are likely to want to know what happened, the particulars of your accident should be kept private.
Details regarding your injuries and the recovery process: Providing information about your injuries, any treatment you receive, and your activities during recovery could be used to dispute your claims or downplay the amount you get in a settlement.
Social Media Tips For After A Car Accident In Bradenton
Coverage, com warns that user terms and conditions for social media websites such as Facebook, Instagram, Twitter, and TikTok state that information you post may be used by investigators and law enforcement officials. One of the first places insurance claims adjusters generally look when investigating claims is social media.
The best way to protect yourself on social media after a car accident is to temporarily disable your account until after your case is resolved. If you are unable or unwilling to do this, protect yourself by following these tips:
Set your social media accounts to private;
Restrict yourself from being tagged in other people's pictures or posts;
Delete any posts made either before or immediately after your crash;
Do not accept any new friend requests from people you do not personally know.
Get Our Bradenton Car Accident Lawyer On Your Side
To get the compensation you need to recover from a car accident, get our Bradenton car accident lawyer on your side. Call or contact the Law Office of Steven G. Lavely online and request a consultation today.
Sources:
flhsmv.gov/pdf/crashreports/crash_facts_2020.pdf
coverage.com/insurance/status-update-your-social-media-activity-could-affect-your-insurance-rates-more/#:~:text=The%20answer%20is%20yes%E2%80%94insurance,posted%20online%20%E2%80%94%20especially%20incriminating%20information.