When A Car Accident In Bradenton Happens, Should I Settle With Insurers Or File A Lawsuit?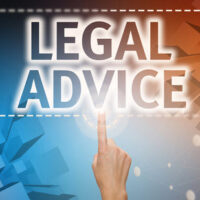 Car accidents in Bradenton can leave you suffering serious personal injuries. If another driver is at fault, you have the choice of accepting an insurance company settlement or filing a lawsuit against them. Find out what you need to know to make the right decision.
Florida No-Fault Insurance And How it Impacts Your Rights To Compensation
Florida is considered a no-fault insurance state. This means drivers are required to maintain a mandatory minimum amount of coverage to protect themselves in the event a car accident occurs. The Florida Department of Highway Safety and Motor Vehicles (FLHSMV) advises that all drivers are required to have at least $10,000 in Personal Injury Protection (PIP). This is intended to cover medical expenses you suffer as a result of car accident injuries. You are also required to carry $10,000 in Property Damage Liability (PDL), which compensates other drivers for damage to their vehicle in car accidents for which you are to blame.
The problem with these policies is that the amount of coverage may not cover your total costs. For example:
If you and the other driver carry minimum coverage, the maximum you would be entitled to is $20,000. Costs associated with even minor car accidents can easily total twice that amount.
If you have minimum coverage and the other driver is uninsured, which 20 percent of all drivers in Florida are, the maximum amount of a settlement is $10,000. This can leave you paying significant amounts out of pocket.
Even if you or the other driver had additional coverage, you can only collect up to policy limits. Once you accept a settlement, you waive the right to future claims. Before doing so, consider your current costs and any future expenses you are likely to incur.
The Benefits of Filing A Car Accident Lawsuit 
Under the Florida Statutes, you have the right to hold others responsible when negligent actions on their part leave you suffering serious personal injuries. This includes car accident cases in which another driver is at fault. Filing a lawsuit generally entitles you to additional compensation not available through insurers. This includes:
Economic damages, which cover current medical expenses, property damages, and lost wages, as well as any future treatment costs and lost income you incur.
Non-economic damages, which cover intangible losses. This includes pain, suffering, and loss of enjoyment in life due to your injuries.
Punitive damages, which we can push for if the at-fault driver was grossly negligent. Examples include driving at excessively high speeds or with a high blood alcohol content (BAC) level.
Contact an Attorney Today for Help 
You only have one chance to get the compensation you need to recover from car accident injuries. To avoid paying out-of-pocket, get the Law Office of Steven G. Lavely on your side. Give us a call or contact our Bradenton car accident lawyer online and request a consultation to discuss your options today.
Resource:
flhsmv.gov/insurance/