What To Do When Fatal Motorcycle Accidents In Bradenton Happen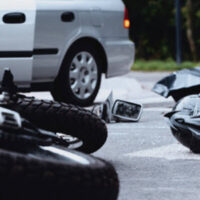 At this time of year and with the cooler temperatures, riding a motorcycle is particularly pleasant, whether you are alone or taking part in a group event or rally. However, it is important to be aware of the risks. Motorcycle accidents in Bradenton can end up resulting in potentially life threatening personal injuries. As these crashes become increasingly common, find out how to  hold at-fault drivers accountable.
Another Fatal Motorcycle Accident In Bradenton  
Recently, we reported on a fatal motorcycle accident in Manatee County. Unfortunately, another fatal crash has occurred, this time claiming the life of a Bradenton man in Sarasota. According to an October 25, 2021 Herald-Tribune news report, it happened around noon at the intersection of Fruitville Road and Lockwood Ridge Road. The motorcyclist was traveling westbound when a vehicle approached from the opposite direction. They collided and the motorcyclist suffered fatal injuries.
Florida Highway Safety and Motor Vehicle (FLHSMV) reports that close to 600 fatal motorcycle accidents happen throughout the state each year. Intersection crashes are one of the most common types, along with rear end accidents, side swipe crashes, and head on collisions. Reckless behavior on the part of motor vehicle drivers is often to blame. This includes:
Aggressive driving, such as failing to yield and tailgating;
Disregarding traffic rules and regulations, such as running red lights and speeding;
Distracted driving, such as using cell phones or texting, which diverts attention from the road;
Driving under the influence, including alcohol, drugs, and medications.
Seeking Compensation For Fatal Motorcycle Accidents
If you have lost a loved one due to a fatal motorcycle accident in Bradenton, we know that no amount of money can ease your suffering. However, filing a wrongful death lawsuit against the at-fault driver can provide a sense of justice while helping to ensure you are provided for in a way your loved one would have wanted.
Under the Florida Statutes, those who may be entitled to file a wrongful death lawsuit include the spouse or domestic partner of the victim, their children, parents, grandchildren or grandparents, and others representing or entitled to inherit from their estate. Compensation available in this type of claim includes:
Coverage of funeral costs and outstanding medical expenses;
Reimbursement of lost wages and future lost income and benefits;
Compensation for pain, suffering, and loss of companionship or enjoyment in life;
Punitive damages, which we can push for if the at fault driver was grossly negligent.
Reach Out To Our Bradenton Motorcycle Accident Attorney
At the Law Office of Steven G. Lavely, we offer our deepest sympathies to you and your family. During this difficult time, you can count on us to act as a strong legal advocate on your behalf. Let us help you get a sense of justice and the compensation you are entitled to in a claim. Reach out and contact our Bradenton motorcycle accident attorney to request a consultation today.
Resource:
heraldtribune.com/story/news/2021/10/25/car-crash-leaves-police-officer-and-local-resident-minor-injuries/6176369001/