Uninsured Car Accidents In Bradenton: High Rates Increasing Risks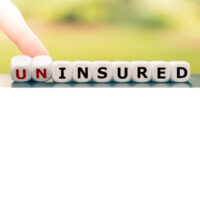 Automobile insurance helps to protect you and other motorists in the event of a collision. All drivers are required to have coverage in place, but high rates make it challenging for some to maintain. Unfortunately, this increases the risk of uninsured car accidents, which jeopardizes your rights to compensation. Our Bradenton car accident lawyer explains more about the problem and the steps needed to hold uninsured drivers accountable.
Auto Insurance Rates In Florida Continue To Increase
Floridians already pay some of the highest insurance rates in the country. Unfortunately, problems within the insurance industry are causing the cost to climb even higher. According to a March 2023 Florida Weekly news report, there are several factors driving current increases:
Inflation: As with the cost of most other products, inflation has prompted an increase in insurance premiums.
Lost profits due to payouts in hurricane ravaged areas: Insurers have already paid out millions in areas ravaged by Hurricane Ian and are still working to settle claims. These payouts put a dent in their profits, causing them to increase costs.
Administrative mistakes and errors: Staffing shortages are impacting insurers, similar to other industries, which increases the risk of errors and mistakes. Consumers need to keep a close eye on insurance bills, to prevent overcharging.
While maintaining a mandatory minimum amount of auto insurance is required under the Florida Statutes, more drivers are either dropping coverage or allowing policies to lapse due to increasing premiums.
How To Get Car Accident Compensation From Uninsured Drivers
According to the Florida Department of Highway Safety and Motor Vehicles (FLHSMV), roughly one out of every 20 motorists you encounter on the road is likely to be driving without insurance. If you are involved in a car accident in Bradenton with an uninsured driver, how can you get the compensation you need to recover?
While your own policy may help to offset some of your expenses, you may have the right to take the other driver involved to court. Even if you were partially at fault for a crash, they can be held liable in a car accident lawsuit, provided they share the greater portion of the blame. To protect your rights in this situation, it is important to follow these steps:
Report the accident immediately to the police;
Get the name, license plate number, and contact information for the other driver involved;
Gather evidence at the scene, such as photos and contact information for witnesses;
Seek medical care for your injuries and follow all of your doctor's instructions;
Contact our Bradenton car accident lawyer before making any statements to your insurer or accepting a settlement.
Request A Consultation With Our Bradenton Car Accident Lawyer Today 
If you are involved in an uninsured car accident, you may be entitled to file a lawsuit against the at-fault driver. At the law office of Steven G. Lavely, our board-certified trial lawyer provides the professional legal representation you need in filing a claim. To discuss your options, contact our Bradenton car accident lawyer and request a consultation today.
Sources:
naples.floridaweekly.com/articles/whats-driving-auto-insurance-rates-in-florida/
leg.state.fl.us/statutes/index.cfm?App_mode=Display_Statute&URL=0600-0699/0627/Sections/0627.7407.html
flhsmv.gov/insurance/uninsured-motorist-rate/