Two Killed In Separate Fatal Accidents On Highway 41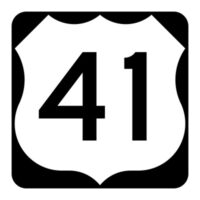 US 41 runs up along the coast of South Sarasota and through downtown Bradenton. It is a major source of traffic in our area and poses significant risks to motorists and other road users. Recently, two separate accidents claimed the lives of local women. Our Bradenton car accident lawyer explains how they happened and why these types of crashes are so unfortunately common.
Fatal Crashes Claim Lives of Driver, Pedestrian 
Two women were recently killed in fatal car accidents on Highway 41. According to a May 24, 2022 Bradenton Herald news report, one was a driver and the other a pedestrian. The first fatal accident happened on Monday evening. A Sarasota woman was driving on U.S. 41 at University Parkway when she crashed into the back of a semi-truck and was killed instantly.
The second fatal accident happened just hours later. The victim, a 26-year-old Bradenton woman, was walking in the left turn lane of U.S, 41 south of Cortez Road in Manatee County when she was struck by an SUV. She was taken to a local hospital but died as a result of her injuries.
Unfortunately, these types of crashes are not uncommon. Fatal crashes are generally more likely to occur on major highways. As a driver, it is important to be aware of the risks.
Highway Traffic Safety: How To Reduce Your Accident Risks
Local highways and interstates are heavily traveled by both automobiles and trucks. Considering the lack of traffic signals and speed limits significantly higher than on smaller roads, car accidents are more likely to happen and can cause potentially fatal personal injuries.
Pedestrians should make every effort to avoid walking on US 41 or other major highways. Motorists are encouraged to use caution. To reduce accident risks, Allstate Insurance advises following a few simple highway safety tips:
Watch your speed: It is not uncommon for highway drivers to go significantly over posted speed limits. Be aware that the faster you are going, the more it increases crash risks and the odds of fatal injuries.
Give other drivers plenty of space: When traveling at high rates of speed and back-to-back with other motorists, it is more difficult to respond to unexpected events. Give other drivers plenty of room on the road and avoid tailgating or cutting others off when passing.
Be aware of truck no-zones: Driving on highways means sharing the road with truckers. Be aware that most big rigs have large blind spots, referred to as trucking no-zones, in which motorists disappear from the driver's view. Avoid these areas as much as possible. 
Our Bradenton Car Accident Lawyer Is Here To Help
At the Law Office of Steven G. Lavely, we help car accident victims and their families get the compensation they need to recover. To discuss your options in filing a Bradenton car accident claim or a wrongful death lawsuit, give us a call or contact our office online and request a consultation today.
Sources:
bradenton.com/news/local/traffic/article261736722.html
allstate.com/resources/car-insurance/highway-driving-safety-tips