Take Precautions To Prevent Teen Car Accidents During Prom And Graduation Season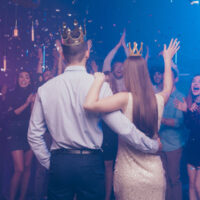 Spring means that the school year is winding down and many local students will be making plans for prom and graduation. While this is an exciting time of the year both for teenagers and their families, it is also one of the most dangerous in terms of car accident risks. Teen-related crashes and collisions are likely to increase over the coming months and can cause serious, potentially life-threatening personal injuries. Our Bradenton car accident lawyer advises taking some simple precautions to help keep young drivers and others on the road safe.
Factors That Increase Risk Of Teen Car Accidents In Bradenton
A recent car accident in Sarasota claimed the life of an 18-year-old girl and left a 16-year-old passenger suffering serious personal injuries. It happened on Beneva Road, near White Sulphur Place in Sarasota. According to an April 11, 2023 Bradenton Herald news report, the older girl was driving an SUV and headed southbound just before 1:30 a.m. when she lost control, went over a median and crashed into a tree.
Sadly, these types of crashes are all too common. Factors that increase the risk include:
Teens have less experience driving, making them more likely to make dangerous mistakes;
They are less mature than older motorists, leading to dangerous errors in judgment;
They are less likely to know how to respond if something goes wrong while behind the wheel;
They are more likely to engage in distracted driving, speeding, and other reckless driving behaviors.
How To Reduce Teen Car Accident Risks
The National Highway Traffic Safety Administration (NHTSA) warns that up to a third of all teen car accidents occur during the spring, which is prom and graduation season. To reduce the risks, the NHTSA encourages parents to take the following precautions:
Set rules in advance: Lay down the law with your teen when it comes to driving. This includes obeying all traffic rules, not having too many passengers in their vehicle, wearing seat belts at all times, and putting cell phones away while behind the wheel.
Be a good example: Make sure you are modeling safe driving for your teen by taking safety precautions and avoiding tailgating, cutting people off, and other aggressive driving behaviors.
Make alternative arrangements: To protect them after attending prom or graduation parties, consider renting a chauffeur or getting them a hotel room near the venue.
Drunk driving is a serious problem among teens at this time of year. Make sure they know never to get behind the wheel if they have any amount of alcohol in their system and to avoid getting into a car with someone they suspect is under the influence.
Reach Out To Our Bradenton Car Accident Lawyer
Teen drivers can pose serious risks to themselves, their passengers, and others on the road. When accidents happen, Bradenton car accident lawyer Steven G. Lavely helps victims get the compensation they need to recover. Reach out and call or contact our office online to request a consultation today.
Sources:
bradenton.com/news/local/traffic/article274196800.html
nhtsa.gov/teen-driving/driving-tips-prom-season