Play It Safe to Prevent Motorcycle Accidents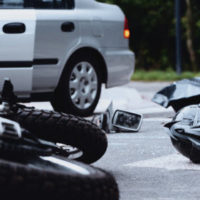 Now that spring is here, motorcycle events and bike rallies will increase in and around our area. With more local motorcyclists and out of town biker enthusiasts taking to the roads, it is a good time to review some basic safety tips. Motorcycle accidents and injuries continue to impact thousands of riders and their passengers each year. Being aware of the potential dangers and taking a few simple precautions can help to decrease your risks.
As Events Pick Up, Motorcycle Accidents More Likely
In addition to the major motorcycle rallies held throughout the South Florida area, there are plenty of events right here in Bradenton for local biker enthusiasts to participate in. In the coming months, the Manatee River Harley Davidson store has a variety of poker runs and other activities listed on the calendar. While these provide a fun way to interact and rider with other motorcyclists, it is also important to keep in mind the risks riders face.
According to the Florida Department of Highway Safety and Motor Vehicles (FLHSMV), more than 10,000 motorcycle accidents occur each year in our state.These accidents end up injuring more than 8,000 people while proving fatal for more than 500 others. Among the most common causes of these accidents include:
Speeding and going too fast for conditions;
Driving under the influence of alcohol and other intoxicating substances;
Distracted driving, such as taking pictures and videos or making calls and texting;
Aggressive driving behaviors, such as tailgating, failure to yield, and improper passing.
Increase Your Safety When Riding
To increase safety and decrease the likelihood of motorcycle accidents and injuries, there are some simple tips you can follow. RideSmart Florida urges all bikers to be aware of and to follow the rules of the road, and encourages those new to riding a motorcycle to take a biker training course. Other ways in you can reduce your risks include:
Always wear a helmet. It can reduce your risks of serious injuries by more than 50 percent.
Dress appropriately. Even in warm weather, wear long sleeves and prevents, which can prevent serious burns, cuts, and road rash in the event you take a spill.
Wear the right shoes. Choose biker boots or other closed toe shoes while riding, rather than flip flops or sandals.
Use riding gloves. These can help increase your grip on the steering wheel, helping you to respond better in emergency situations.
Choose the right style motorcycle. Whether you are buying a new one or renting for the day, avoid the temptation to get a motorcycle that is too big or beyond your skill level.
Follow the rules of the road. Obey speed limits and traffic signals, refrain from using alcohol, and never ride more than two in a lane.
Contact Us Today for Help
Despite your precautions, accidents and injuries can still occur. When they do, our Bradenton motorcycle accident attorney is here to help. Call or contact the Law Office of Steven G. Lavely and request a consultation to discuss your case.
Resources:
manateeriverharleydavidson.com/whats-going-on–xcalendar
flhsmv.gov/pdf/crashreports/crash_facts_2016.pdf