Injured In A Car Accident In Bradenton? Filing A Lawsuit Versus Accepting An Insurance Settlement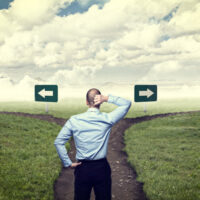 Car accidents in Bradenton can cause serious personal injuries. Recovery is often a long process, requiring months of medical care and physical rehabilitation. You may be unable to work throughout this time or perform even simple household tasks. When the actions of other drivers are responsible, you have the right to make them pay. If you have recently been injured in a crash, find out the difference between filing an insurance claim versus a car accident lawsuit.
Filing An Insurance Claim In The Aftermath of A Car Accident In Bradenton
According to statistics from the Florida Department of Highway Safety and Motor Vehicles (FLHSMV), roughly 350,000 car accidents happen throughout the state each year. To help in dealing with the costs, all motorists in Florida are required to have a mandatory minimum amount of auto insurance coverage. If you are injured due to the reckless actions of other drivers, you may be entitled to compensation through your own policy as well as through theirs. However, it is important to be aware of the following when filing a claim:
Auto insurance companies are for-profit businesses. As such, they have a financial incentive to either deny or downplay your claim.
You are limited by coverage levels. Drivers are only required to carry a minimum of $10,000 each in Personal Injury Protection (PIP) and Property Damage Liability (PDL) coverage.
Florida has the highest rate of uninsured drivers in the country. According to the Insurance Information Institute (III), roughly one out of every five drivers in the Sunshine State is uninsured.
Establishing fault is crucial. If you are found to be even partially to blame, your insurance claim may be denied. 
Failing to notify your insurer right after a car accident, respond promptly to their communications, and to document your injuries could all result in a denial of benefits. 
The Advantages of Filing a Car Accident Lawsuit In Bradenton 
Depending on the circumstances surrounding the situation, you may be entitled to file a car accident lawsuit in Bradenton through the Manatee County Circuit Court. The benefits of suing a driver versus filing an insurance claim include:
Additional compensation. You will not be bound to policy limits and can seek additional types of compensation in a car accident lawsuit, including pain, suffering, and punitive damages.
Ability to hold uninsured drivers accountable. Even if they lack funds or other resources, judgements can be enforced through wage garnishment, seizure of financial accounts, and property liens.
You can seek compensation even if partially at fault. Provided the other driver shares a greater portion of the blame, you can still get compensation for your losses. 
Discuss Your Options With Our Bradenton Car Accident Attorney 
Steven G. Lavely is one of only a small percent of experienced Bradenton car accident attorneys. Before speaking with insurance representatives or agreeing to a settlement that is less than what you deserve, call or contact our office online and request a consultation to discuss your options first.