How To Get Compensation For Pain And Suffering After A Car Accident In Bradenton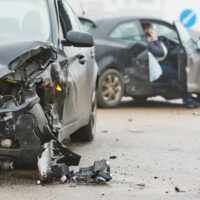 When a car accident in Bradenton happens, it can leave you suffering both tangible and intangible losses. Tangible losses include property damages, medical expenses, and any lost wages during your recovery. It also includes future costs you are likely to incur, including the cost of ongoing medical care and losses in earnings due to long-term disabilities. In contrast, tangible costs do not have a specific dollar amount attached. These are generally referred to under the category of 'pain and suffering'. Find out what this includes and how to get this type of compensation in your claim.
What Is Considered 'Pain and Suffering'?
When car accidents happen due to the reckless and negligent actions of others involved, you are entitled to hold them accountable for the losses you suffer. When filing a claim, it is a relatively straightforward task to calculate tangible losses. Putting a price tag on the emotional toll the situation takes on you is generally more challenging. Pain and suffering are non-economic damages you may be entitled to and refers to any of the following:
The degree of physical discomfort you experience as a result of the accident and your injuries;
The mental anguish and emotional turmoil you suffer, both at the time of the crash and in the aftermath, such as PTSD;
The impact scarring, disfigurement, and long term disabilities have on your life and your frame of mind;
The degree to which your injuries prevent you from performing daily tasks or engaging in your favorite hobbies and activities.
The Florida Department of Highway Safety and Motor Vehicles (FLHSMV) advises that all drivers are required to have a mandatory minimum to protect themselves and others in car accidents for which they are to blame. This includes bodily injury liability (PIL), which covers not only physical injuries but the pain and suffering you experience. However, the minimum amount required is $10,000 per person, which may not be enough to adequately compensate you for your losses.
Compensation For Personal Injuries and Property Damages In A Lawsuit
As an alternative to filing an insurance claim against the at-fault driver, you may be entitled under the Florida Statutes to file a car accident lawsuit against them. This often allows you to seek additional amounts of compensation, referred to as 'damages' in a lawsuit, including pain and suffering. Evidence that can be used in support of your claim includes:
Statements from medical providers regarding impacts of your condition;
Statements from counselors, rehabilitation therapists, and other professionals regarding the recovery process;
Your own statements regarding what you experience as a result of your injuries;
Statements from your family and friends. 
Let Us Help You Today 
Car accidents can impact you for years into the future. To get the amount you need to compensate you for your pain and suffering, reach out to the Law Office of Steven G. Lavely. Give us a call or contact our Bradenton car accident attorney online and request a consultation today.
Resource:
flhsmv.gov/insurance/involved-in-a-crash/#:~:text=This%20coverage%20includes%3A,%2410%2C000%20per%20person%20per%20crash.