Head On Collisions In Bradenton Area Leave Two Dead, Others Injured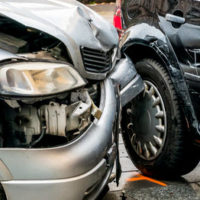 Any type of car accident in Bradenton can leave you suffering serious and potentially life threatening injuries, but head on collisions are among the most dangerous. They happen when one driver unexpectedly travels in the other's lane. Depending on the various circumstances involved, victims in these types of crashes often suffer fatal injuries. Two recent head on collisions in the Bradenton area highlight the potential dangers and the harm these accidents cause.
The Dangers of Head On Collisions
The Bradenton Herald recently reported on two fatal head on car accidents that occurred in our area. The first occurred shortly before 2:00 a.m. on Tuesday, July 14, 2020 on University Parkway, just east of Tuttle Avenue. According to Florida Highway Patrol, an unidentified 46-year-old Sarasota man was traveling eastbound and in the wrong direction when he hit a 34-year-old Bradenton man's vehicle head-on. The victim was taken to a local hospital with serious injuries while the wrong way driver died shortly after the crash. The police are continuing to investigate the underlying causes.
A second fatal head-on collision in Myakka City occurred later that day. A 38-year-old woman was killed and two children who were in the car she was traveling in were hurt when she collided head on with another vehicle on state Road 64 near Verna Bethany Road. The driver she struck suffered serious injuries as well. Police are continuing to investigate but report she was attempting to pass a car in front of her and went into the opposing lane.
How Head-On Collisions Happen
The Insurance Information Institute (III) reports that while head-on collisions are one of the least common types of accident, they are one of the most likely to result in life-threatening injuries. They often occur at night, on weekends, or in wet, foggy conditions. Poor night vision, dim lighting, heavier traffic, and wet roads all make these crashes more likely to occur.
Head-on collisions can happen on rural roads, highways, or interstates and are particularly common on one way streets and exit or entrance ramps. Reckless driving behaviors that can make them more likely to occur include:
Distracted driving;
Drowsy driving;
Driving while impaired.
Improper passing, such as in the case above, is also a common factor in head-on collisions. Speeding increases the force of these crashes, increasing the likelihood injuries will be severe. To protect yourself, be alert when out at night for drivers who may be weaving in and out of their lanes, driving with their headlights out, or other unusual behavior.
Contact Us Today for Help
Car accidents can end up having tragic results, both for drivers and for passengers in their vehicle. In the majority of cases, reckless driving is ultimately to blame. At the Law Office of Steven G. Lavely, we hold at fault drivers accountable so victims and their families can get the compensation they need to recover. To discuss your case and how we can help, call or contact our Bradenton car accident attorney online today and request a consultation.
Resource:
bradenton.com/news/local/article244235227.html
bradenton.com/article244212282.html
https://www.lavelylaw.com/100-deadliest-days-of-summer-aims-at-preventing-teen-car-accidents/