Five Common Causes Of Fatal Car Accidents In Bradenton And Your Rights To Compensation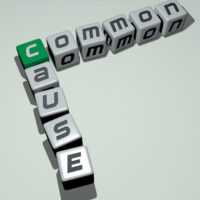 Car accidents have the potential to cause fatal personal injuries. Unfortunately, they often happen due to the negligence of others involved. Our Bradenton car accident lawyer helps grieving families get a sense of justice and the compensation they need to move forward after. Find out five common causes of fatal crashes and how to hold the driver accountable.
How Fatal Bradenton Car Accidents Often Happen 
A local man recently perished due to a fatal car accident in Bradenton. According to an August 2023 My SunCoast news report, it happened at around 10;30 p.m. on a Sunday night at the intersection of Cortez Road West and 5th Street West. Police are investigating and have not revealed the cause, whether there are other victims, or any charges the at-fault driver will face.
Sadly, these types of crashes occur on a regular basis. According to the Florida Department of Highway Safety and Motor Vehicles (FLHSMV), an average of more than 70 fatal car accidents in Manatee County happen each year. This averages to nearly six per month. Among the most common causes include:
Speeding and driving too fast for conditions, which increases the risks of a crash and the potential for fatal injuries;
Driving under the influence, which may include alcohol, recreational drugs, or certain types of medications;
Distracted driving, which involves texting, talking on cell phones, or engaging in any behavior that diverts attention from the road;
Drowsy driving, which causes the same types of impairments as driving under the influence and can cause the driver to fall asleep behind the wheel;
Disregarding traffic signs and signals, such as running red lights and failure to yield.
Getting Justice After A Fatal Car Accident In Bradenton
Depending on the circumstances surrounding a fatal car accident in Bradenton, the at-fault driver may or may not face criminal charges. Regardless of whether their behavior in the moments leading up to the accident violated any laws, they can still be held accountable for the death of your loved one.
Filing a wrongful death lawsuit through the Manatee County Civil Court can provide a sense of justice. It also helps grieving families get the compensation they need to cover any outstanding costs and future financial losses they are likely to incur. Compensation available in this type of claim include:
Funeral costs and burial expenses;
Medical bills incurred by the victim;
Counseling and other services needed by survivors;
Lost wages;
Future losses in earnings and benefits your loved one would have otherwise earned;
Additional amounts for pain, suffering, and loss of companionship.
Reach Out To Our Bradenton Car Accident Lawyer
At the Law Office of Steven G. Lavely, we provide the caring, compassionate legal service you need when a loved one is killed in a car accident. Let us help you get a sense of justice and the compensation your family deserves. Reach out and call or contact our Bradenton car accident lawyer online to request a consultation.
Sources:
mysuncoast.com/2023/08/07/troopers-investigating-fatal-crash-bradenton/
flhsmv.gov/pdf/crashreports/crash_facts_2020.pdf
manateeclerk.com/