Fatal Motorcycle Accidents In Bradenton: Know The Risks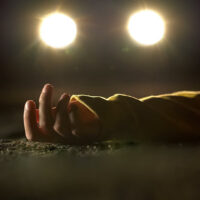 Spring is finally here and many motorcyclists are hitting the road. While warmer weather and the longer days are ideal for riding, it is important to use caution. Motorcycle crashes and collisions involving other road users can be fatal. Our Bradenton motorcycle lawyer wants you to be aware of the risks.
Motorcycle Accident Near Bradenton Claims Life of Local Biker
Interstate 275 is a common route for motorcyclists visiting our area, allowing easy access to Manatee, Pinellas, and Hillsborough Counties. Sunshine Skyway Bridge, the section of I-275 that crosses over Tampa Bay, is particularly popular and provides spectacular views. Unfortunately, it also poses major risks when it comes to motorcycle accidents.
According to a March 2023 Bradenton Herald News report, a 50-year-old St. Petersburg motorcyclist was recently killed in a devastating crash on the bridge. He was driving behind an SUV and in front of an 18-wheeler. As the bridge began to descend, the flow of vehicles began to slow. The SUV driver put on the brakes, but the biker was following closely behind and was unable to respond quickly enough. He ended up hitting the SUV, got thrown from the bike, and was struck by the truck following behind.
Unfortunately, this type of tragic accident is not uncommon. The Florida Department of Highway Safety and Motor Vehicles (FLHSMV) reports that more than 500 people are killed in motorcycle accidents each year throughout the state, while more than 6,000 others suffer serious personal injuries. Busy highways and interstates, such as I-275, are among the most common places for potentially fatal motorcycle accidents to happen.
Reducing Fatal Motorcycle Accident Risks
Fatal motorcycle accidents in Bradenton often happen due to the reckless behavior of motor vehicle drivers. Many motorists fail to understand the increased difficulty when it comes to handling a motorcycle or how it differs from a car. When motorists slam on their brakes, cut them off in traffic, or fail to yield the right of way, motorcyclists are often unable to avoid a crash.
To reduce their risks, motorcyclists are urged to take additional precautions. These include:
Wearing a helmet when riding: The Centers for Disease Control and Prevention (CDC) states that wearing a helmet can reduce the risk of fatal head injuries by nearly half.
Giving other motorists plenty of space: Avoid tailgating and try to avoid areas where there is bumper-to-bumper traffic.
Watching your speed: Going over the speed limit or too fast for road and traffic conditions increases not only the risks of a crash but the odds of fatal injuries for bikers.
Our Bradenton Motorcycle Accident Lawyer Is Here To Help
The law office of Steven G. Lavely provides caring support and professional legal representation for victims of motorcycle accidents and their families. If you or someone you love is involved in a crash, we can help you get a sense of justice and the compensation you are entitled to in a claim.  Call or contact us online and request a consultation with our Bradenton motorcycle accident lawyer today.
Sources:
bradenton.com/news/local/traffic/article272650120.html
flhsmv.gov/pdf/crashreports/crash_facts_2020.pdf
cdc.gov/transportationsafety/mc/index.html