Car Accident Head Injuries: Warning Signs To Be Watch Out For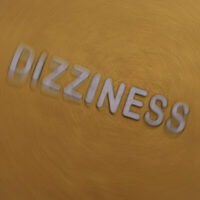 Head injuries that happen due to car accidents in Bradenton have the potential to be severe. In even relatively minor crashes, damage caused by bumps, blows, and jolts to the head can impact you and your loved ones for years into the future. It is important to seek medical care right away anytime a head injury is suspected. Not doing so could jeopardize your health and your rights to compensation in a claim. Find out the warning signs to watch out for.
Common Symptoms of Car Accident Head Injuries 
If you are involved in a car accident in Bradenton, it is important to be aware of the risks regarding head injuries. Medline Plus warns these are common in crashes. They can happen when your head hits the windshield, car door, or dashboard as a result of rear-end, side-impact, and head-on collisions. They can also occur when the force of the impact propels your body forward, causing your head to be violently jolted or shaken. This can occur in even minor collisions, such as a fender bender or parking lot accident.
Anytime a head injury is suspected, seek medical care right away. While these injuries can be subtle, potentially life-threatening complications can result from delaying treatment. Common head injury symptoms to be alert for include:
Momentary loss of consciousness;
Feeling light-headed or dizzy;
Lack of coordination and difficulty walking;
Problems communicating or understanding what is being said;
Difficulty remembering details about the accident;
Headaches and impaired vision;
Nausea or vomiting;
Feeling excessively tired;
Falling asleep and having difficulty awakening.
Long Term Impacts That Can Result From Head Injuries
Bumps and blows to the head due to car accidents in Bradenton can end up disrupting neural pathways in the brain, resulting in traumatic brain injuries (TBI). These can have long-term impacts on your health, affecting you and your family for months or even years after. According to the Mayo Clinic, this may include:
Physical impacts, such as loss of mobility, continued lack of coordination, chronic headaches, and sleep disturbances;
Cognitive impacts, such as permanent memory impairment, loss of communication and comprehension skills, and learning disabilities;
Emotional impairments, including dramatic changes in personality, depression, increased anxiety, and fits of rage.
These types of impairments can have major impacts not only on you but your family as well. You are also more at risk of suffering permanent disabilities should any subsequent bumps or blows to the head happen in the future. 
Our Bradenton Car Accident Attorney Helps You Get Compensation For Head Injuries 
When head injuries are caused by car accidents in which the negligent actions of others are to blame, you can hold them accountable for the medical expenses, lost wages, and other costs you incur as a result. At the Law Office of Steven G. Lavely, we act as a strong legal advocate on your side, helping you get the maximum amount you are entitled to in a claim. Call or contact our Bradenton car accident attorney online to request a consultation today.